In a survey of the types of bacteria found in private swimming pools, it showed that many types of bacteria can be found even in pools that are treated with chlorine and other cleaning chemicals. Keeping your pool clean can be difficult, which is why it is best to find the best pool service to help you!
Are you searching for a "pool service near me?" Keep reading to learn how to choose a pool service and to find the top pool services near me.
Ask for a referral for a pool service near you
One of the first things you should do and the easiest way to find a reliable pool cleaning company is to ask for referrals. Do you have local family or friends with a swimming pool? They likely have a company that they rely on for maintenance and repairs.
When you ask other people for referrals, you are more likely to find a great, reliable company to work with!
See What Services Each Company Offers
Next, you want to see what services each company offers. If you find a company that doesn't offer each of the services you need, you will obviously need to find someone else to do the work for you.
Some companies offer simple maintenance, but you may also need help with swimming pool repairs. For example, if you have a leaky pool pump or filter, issues with your filters, or any other problems, you want to work with a company that can help you service any aspect of your pool.
It is also helpful to work with a company that uses their own products. That way they will always have products in stock when you need to get something replaced, like a filter or a pump.
Check Credentials
Before you hire a company, you always want to check their credentials. Making sure you hire a company that is properly licensed can save you a lot of trouble in the long run. First, it means that they are trained to do their work and will give you professional services.
It also means that they are less likely to make costly mistakes. Getting licencing and accreditation means that the company prioritizes continual learning and improvement for their employees.
Cheapest is not always the best.
Like most things, the cheapest is rarely the best. But with that said, you need to make sure you are not being overcharged and are paying a fair price for the services you receive from your pool service company. Rather than basing your decision on the money, you should consider the inclusions, quality of workmanship and customer service you will receive from your potential shortlist of providers.
Different Cleaning Packages
Having different cleaning packages is a sign of a great pool service company. This shows that they prioritize their client's needs. Some people only need pool maintenance once a month in the summertime. However, others may need weekly cleaning if they frequently use their pool, get a lot of debris in the water, or have a problem with algae.
If you only want monthly servicing, you don't want to select a company that only offers weekly cleaning packages. You also may want to use a company that simply delivers the chemicals for pools that you need and offers pool test kits.
Finding a company with different options for cleaning services will ensure that you get the services you need.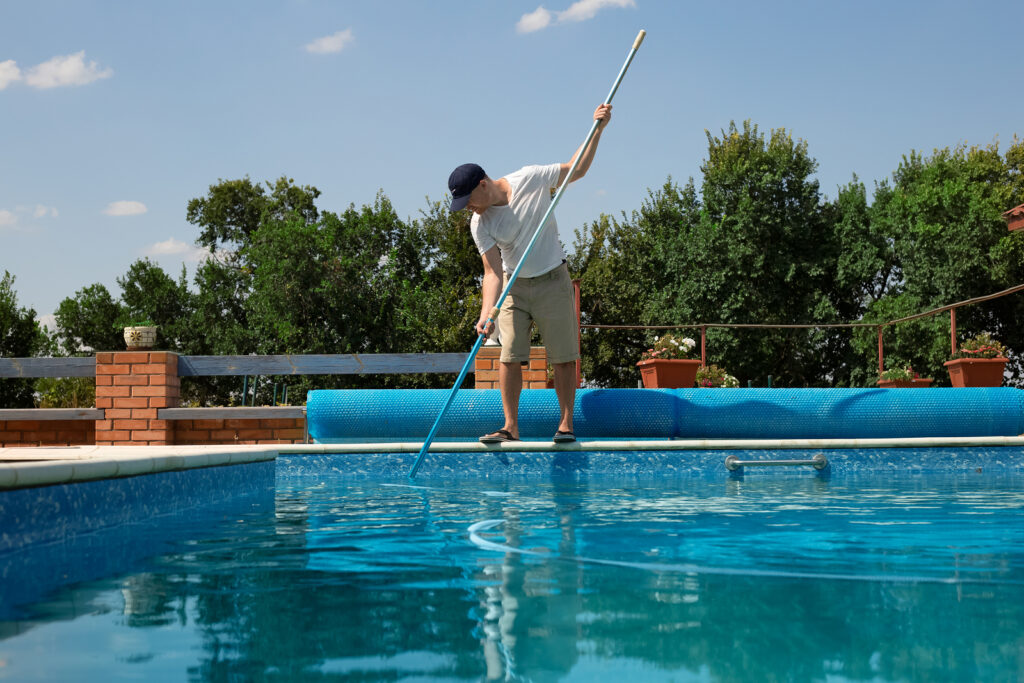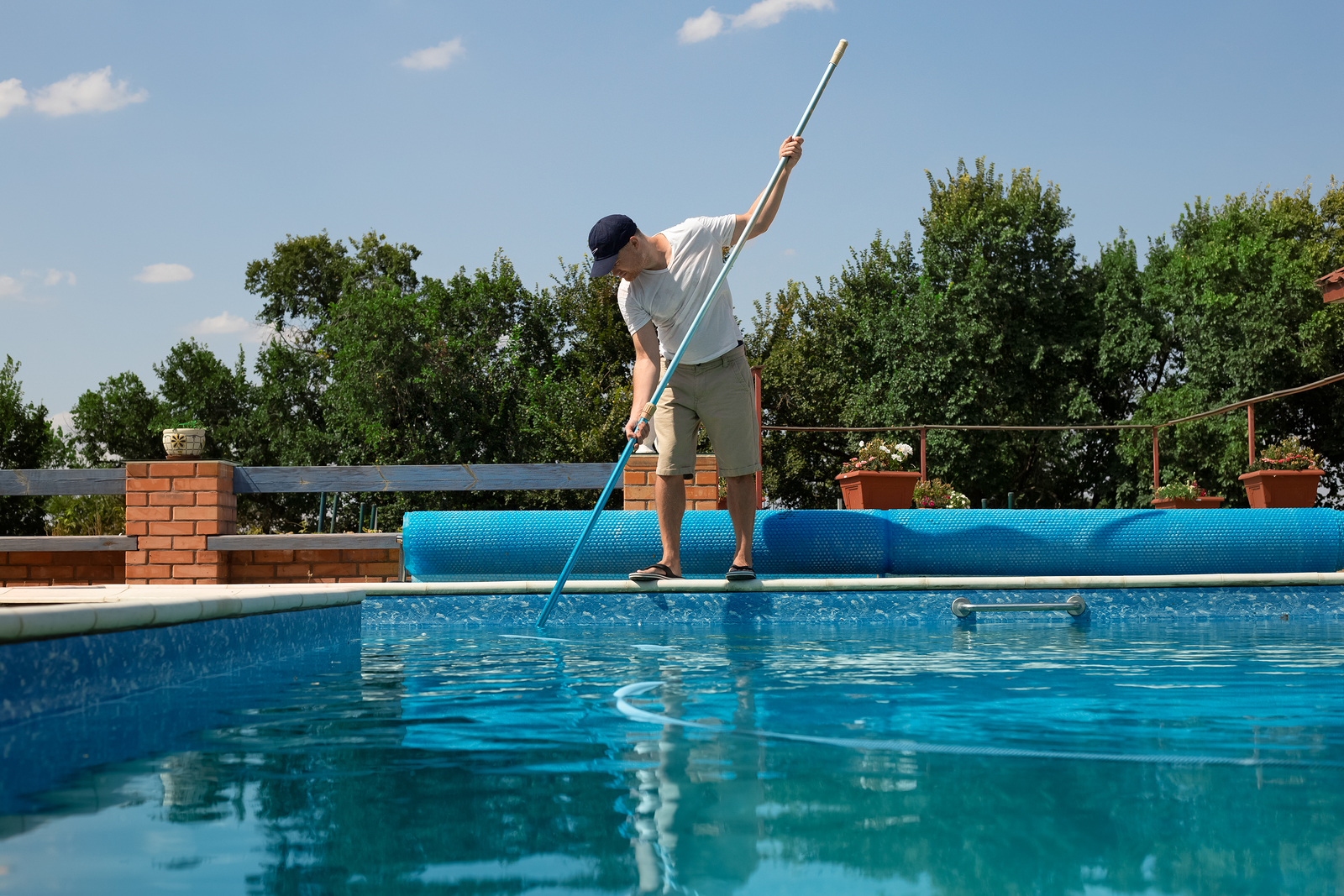 Check Online Reviews
Checking online reviews is also a great way to weed out any pool cleaning service companies that don't perform well. By checking online reviews, you can see what past customers have had to say about their services, customer relations, and more.
If you find that most of the reviews are negative, you may not want to use this company for your pool maintenance needs!
However, it is still important that you consider both the positive and the negative reviews. Sometimes, companies have to deal with difficult customers who may leave an exaggerated review. By considering both the good and bad reviews, you can get an average feel of how the company treats its clients.
Make Sure They Have Experience
Finally, you need to make sure they have experience in different pool settings. For example, you don't want to hire a company that specializes in commercial swimming pools to clean your private pool. While there aren't many differences in cleaning, they may not pay attention to the small details of your pool that you need taken care of.
By making sure that you choose a company that has experience with maintenance, repairs, and more, you will be able to get help with any pool service that you need!
Find a Pool Service Near Me Today
Finding a pool service company near me can be difficult, especially if you don't know what you should be looking for. However, when you follow these tips, you are sure to find a local pool servicing company that will give you high-quality results! Are you looking for a pool service near me? Handy Pools can help! We are a professional pool cleaning service in Sydney and we offer services that will meet your needs and budget. Contact us today to learn more about our services and to set up an appointment with our technicians!