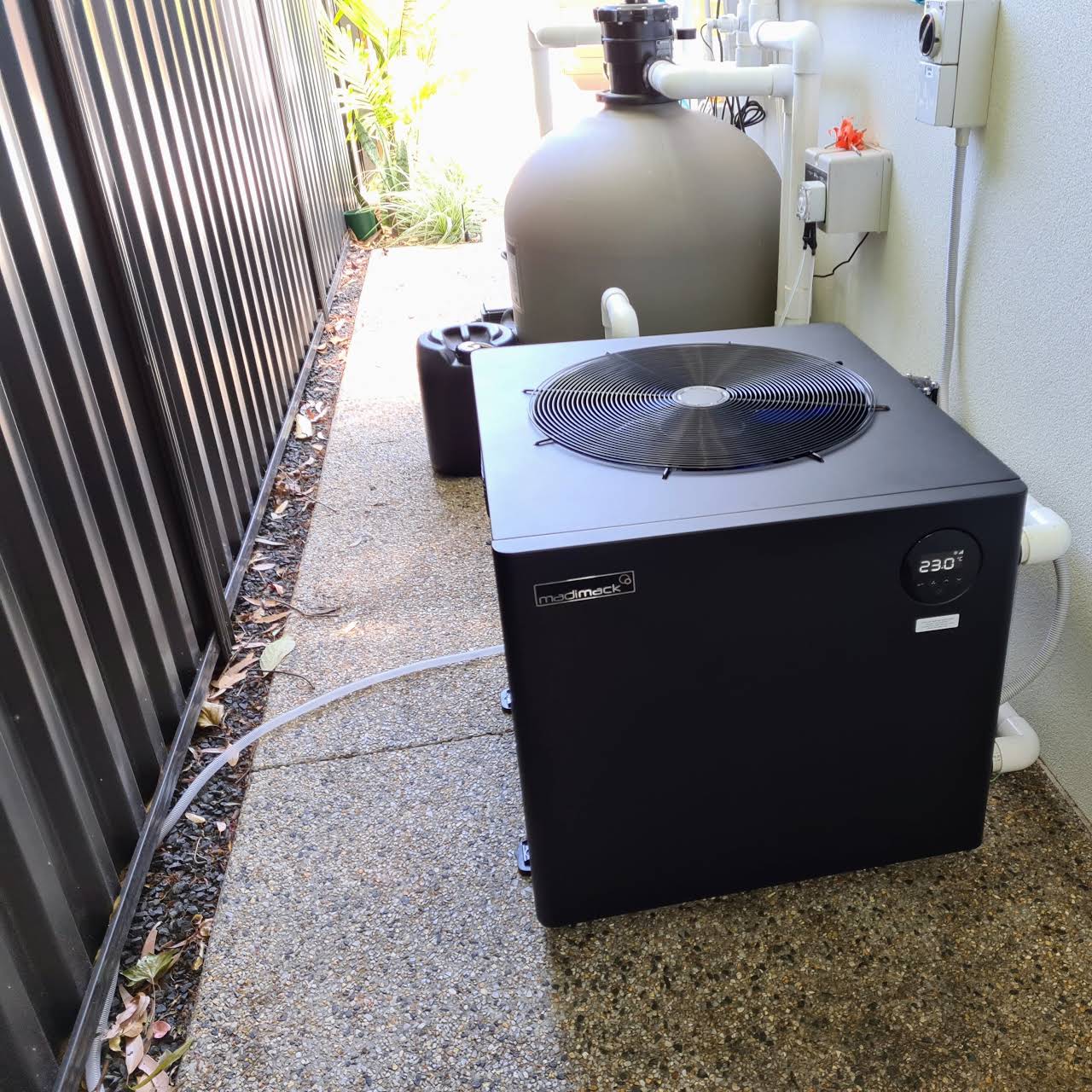 Pool Heating
Use your pool all year 'round and let Handy Pools organise your pool heating solution.
When preparing a recommendation, we:
View property to see how a heating system could work and the possibility of installation
Consider the pool size, how you wish to heat pool and the pool temperature set point before recommending heating style and model.
Discuss with you the costs of running the pool heating system
Recommend pool blanket use to save money on heating, environmental benefits and reduction of pool chemicals
Organise trades of electricians and plumbers where necessary to help you streamline the process.
GAS HEATING
On demand style of heating.
An event style of heating turn gas heater on the morning for that swim for the lunch time function.
Control heater remotely so the pool can be heated on the way home from holidays to keep the good vibes going.
Instant heating great for spas that can be heated up to 40C in around an hour.
HEAT PUMP
Electric pool heat pump
Heat pump coverts the heat in the atmosphere transferring through a heat exchanger
Fantastic to run with solar electric panels to keep running costs down
Heat your pool year round or extend your swimming season through the spring and autumn
SOLAR HEATING
Cost effective to run - approximately $300 for the extended season October - April
Pool solar heating works by pumping pool water up to the roof through a solar collector - heating the pool water by the sun
Weather dependent - the sun will need to be out to take advantage of this pool heating system