Your Guide to Pool Heating Equipment and Installation in Sydney
If you're in the Sydney area and you're thinking about installing pool heating equipment, you might be feeling a little overwhelmed at where to begin.
Installing pool heating systems shouldn't be a daunting task. In fact, with the proper advice from a professional, you can get perfect pool heating in Sydney almost all year round.
Extending your swimming season by a few months can make all the difference to your well-being, and of course, the kids will love having extra time to swim before the weather gets too cold.
If you're looking for pool heating in Sydney, this guide has everything you need to know about choosing and installing pool heating equipment.
Heating your pool has a number of benefits to your health and wellbeing. First, warm water assists your circulatory system by stimulating improved blood flow while you're in the water. Warmer waters can also provide relief for stiff joints or existing injuries and allow you to undertake gentle exercise like Aqua Aerobics all year round to improve mobility.
Avoid the unwelcome chill of cold pool water, install a heat pump to keep your water temperature swim-ready all year 'round.
If you've got some decent pool lighting, (if you don't we can help), a warmer pool extends your swimming hours into the night. There's nothing better than a quick dip as the sun goes down. Finally, the most common benefit is extending your swimming season into the spring and autumn months.
Even though the Sydney summer tends to extend into the cooler months, depending on your pool's location, that doesn't always translate to a naturally warm pool. A heat pump is the answer to keeping your pool swimmable on those cooler summer days and nights.
What Do I Need To Consider?
There are a few things you need to consider before installing a pool heater.
Below are the most essential:
The size of your pool makes a significant difference to the type of heating system that would be best for you. For example, if you have a smaller splash pool or a spa pool, you can heat these more efficiently with a gas heater, whereas electric heating will be a better option if you have a larger pool.
The rule of thumb on this is; the bigger your pool, the bigger the heating system will need to be.
The climate makes a considerable impact on how warm your pool gets naturally. For example, if your backyard pool area doesn't get a lot of sun, your water will always be a bit on the cooler side, even through the hotter months.
You also need to consider your climate when choosing the best heating method. Luckily, Sydney gets a fair bit of sunshine, so depending on your circumstances, solar heating might be the most cost effective way to go.
You don't want your pool heating to cost the earth, so it's best to evaluate the costs associated when choosing your heating system. With systems like solar, the running costs are least expensive, however the initial cost outlay is much higher. Electric comes second in terms of running costs, and finally gas comes in last at potentially the most expensive. As always, this depends on a number of factors like the gas price in your area and whether you're going for natural or LPG gas.
The size of your pool essentially determines how efficient each heating method will be. If you have a small pool, gas becomes a more efficient and affordable option as the running time is significantly less. . Electric heating will work out to be the most efficient heating method if you have a medium to a large pool, although it can take considerably longer to heat up. However, this is likely to be less costly than if you used gas to heat the same size pool.
Solar heating will be the most energy-efficient; however, it will make the most difference in a smaller pool. Larger pools heated with solar heating will only experience a 5-10 degree difference in temperature.
There are three types of pool heating systems: gas, heat pump and solar heating. Below we will evaluate the pros and cons of each method to help you determine what's best for your pool.
POOL HEAT PUMPS

Heat pump coverts the heat in the atmosphere transferring through a heat exchanger
Fantastic to run with solar electric panels to keep running costs down
Heat your pool year round or extend your swimming season through the spring and autumn

A heat pump acts similarly to your refrigerator, except instead of cooling, it creates heat. However, it's notable that heat pumps don't make their heat, like gas, but instead use electricity to grab heat from ambient air temperature. Simply put, heat pumps draw in the surrounding air via a fan. This air passes through an evaporator coil, which uses the air outside to heat the inside refrigerant liquid. The result is the formation of gas, which is then passed through a compressor. This compressor further heats the gas before getting passed through a heat exchanger, which transfers the heat from the heat pump into the pool, and the cycle begins again. You can also use this handy

pool heat pump calculator

to determine what size heat pump you require.

Pros:

Environmentally Friendly: Electric heaters do not emit any pollution and are more environmentally friendly than gas alternatives. Long Lifespan: You're looking at a lifespan of around ten years when you choose an electric heat pump, which is virtually double the lifespan of the gas option. Reliable: You can use electric heaters in almost any environmental condition, from cooling the water during the hottest days to heating the water for use in winter. Electric heaters don't rely on sun or gas to run, so you can depend on them year-round.

Cons:

High Install Costs: Because electric heaters require large circuit breakers and a lot of wiring done, the price of installing a heat pump can be pretty costly initially. Slow Heating: Unlike gas heaters which can raise the pool temperature within an hour, electric heaters will heat much slower. As a result, leaving the heater on overnight will yield the best results in winter. Climate: If you get an air-source heater, you are limited to areas where the ambient temperature is 50 degrees or higher. If the temperature is lower than that, there is no heat to be drawn from the air.

Heat Pump Heating Costs

Cost-wise, for pool heat pump installation, you're looking at a starting price of $6,000 for a small pool and anywhere around $10,000 for a heating system suited to larger pools. If used with a pool cover, you could be looking at between $500 to $1,000 a year to heat your pool. Electric heating is much more cost-effective if you want to swim twelve months of the year. You can read further on

pool pump prices

.

GAS POOL HEATING

On demand style of heating - faster than an electric pump
Event style of heating - turn the gas heater on in the morning for a swim at lunchtime..
Remote control - many gas heaters can be controlled remotely so the pool can be heated on the way home from holidays to keep the good vibes going.
Instant heating - great for spas that can be heated up to 40 C in around an hour.

If you've ever used a typical indoor gas heater, you probably already have a basic understanding of how gas pool heaters work. Ultimately, they burn gas which creates heat. Water is then pumped through which increases the temperature of the water before it's returned to your pool. Unlike solar, gas can be used all year because it doesn't rely on outside factors like air temperature. For example, a gas heater in a small pool can effectively and efficiently heat the water to a comfortable setting. You have a choice to use either natural gas or

liquid petroleum gas

(LPG). Chat to your Handy Pools professional to figure out which is best for you.

Pros:

Low Initial Costs - pool gas heating can come in quite competitively at a low initial investment compared to heat pumps. Additionally, when considering up-front costs, they can be substantially lower than solar heating. No Matter the Weather - gas heating doesn't rely on external factors like ambient temperature to run, which is typically the case for heat pumps and solar heating. Heat On-Demand - gas heat allows you to choose when you want your pool heated, and because it heats much faster than other methods, you can be enjoying your heated pool much sooner. Extends Swimming Season - gas heaters can heat in any weather, so essentially, even in the middle of winter, you can enjoy a pleasant swim every time.

Cons:

Limited Lifespan - compared to other heating systems like solar, gas heaters have a much shorter lifespan. The average lifespan of gas heaters is around five years, even with regular maintenance and repairs. Not For DIY - when your pool gas heating requires repairs or maintenance, it's always recommended to bring in professionals, which of course, will increase any costs related to your gas heating. Not Environmentally Friendly - unlike other options such as solar heating, gas heating relies on a non-renewable energy source so it has a bigger environmental footprint.

Gas Pool Heating Costs

Whilst the lifespan is shorter, gas heating is not as expensive as other options. As an initial outlay you're looking at between $1,500 and $6,000 for the gas heater however, your installation costs will depend on the size of your pool and how powerful your gas heater is. Depending on how often you heat your pool, you could be looking at between $300 and $500 a month to heat your pool.

SOLAR POOL HEATING

Cost effective to run - approximately $300 for the extended season October - April
Pool solar heating works by pumping pool water up to the roof through a solar collector - heating the pool water by the sun
Weather dependent - the sun will need to be out to take advantage of this pool heating system

Solar heating works by pumping the water through a series of rubber tubes situated on your roof for maximum sun exposure. These pipes, which are typically black, use the sun to heat the water before it returns to the pool. In an ideal situation, the solar heating system should be set up independently of your filtration system. This will enable you to run your heating without running your pump and filter simultaneously, which will result in a higher electricity bill. When you get your solar heating system installed, the technicians will also install a solar controller. This controller will measure the temperature of the roof and compare it to the temperature of the water, which will allow the system to automatically turn on and off to keep the temperature at a constant.

Pros:

Affordable: For a standard-sized pool, a solar installation can cost under $2,500, which is very reasonable compared to other alternatives. Low-Maintenance: Once your solar heating system is installed, not much requires maintenance, making it the most low maintenance option available. Eco-Friendly: Solar heating is definitely the first choice when it comes to choosing an environmentally-friendly option. You can feel comfortable knowing you are not adding much to the carbon footprint.

Cons:

Requires Space: It's important to note that in order for your solar heating system to be fully effective, you need to match the amount of tubing with the size of your pool. For example, a 512 sq ft pool will require around 260 sq ft of solar piping, which some homes might not have space for. Not As Pretty: While this is usually a personal preference, some might consider the sight of solar panels or tubing unsightly compared to other, more concealed heating methods. Not As Efficient: Because solar heating requires a lot of sunlight, it will be less than ideal to run on very cloudy days and virtually useless to run overnight.

Solar Pool Heating Costs

For a pool size of around 50,000 litres, you could be looking at approximately $5,000 for the initial install costs for solar pool heating in Sydney. However, you will find that most of that budget goes towards labour, as installing the solar tubing will take longer than installing a gas or electric heating system. So you could be paying between $100 to $200 a year to run as a yearly cost.

WINTER POOL COVERS

Measured and made custom by Handy Pools
Designed to keep leaves out
Reduces evaporation

If your pool is unheated and doesn't get used for the winter months, a winter cover is an ideal solution for you. Designed to keep out debris and dirt and prevent evaporation, winter covers are ideal to reduce your pool maintenance requirements in winter.

Pros:

Lower Maintenance - reduce your maintenance costs and time through winter by keeping out the leaves and debris

Full Coverage - our covers are installed across your pool and fastened to you pool coping so nothing gets in

Reduces Evaporation - ensures minimal water loss throughout the winter

Cons:

Not a heater - our winter covers are not suitable for use as a pool heating cover as they don't retain heat; they simply keep out leaves and debris.

Not designed to be taken on and off constantly - because the winter cover is attached to your pool's coping, they are designed to be left in place for longer periods of time. This means, they really only get used in winter.

Pool Cover Costs

Our winter covers are measured and made to your pool's specifications. If you're interested in a winter cover for your pool, give us a call and we'll be happy to provide an obligation-free quote.
Brands We Trust and Recommend
Not all products are created equal, and skimping on the quality of your heating system can end up costing you more in the long run. At Handy Pools, we use only trusted and reliable brands who make first-class products. You can rely on us to use top-quality brands such as MadiMack, Oasis, Pentair and Raypak, bringing you only the best equipment for your home.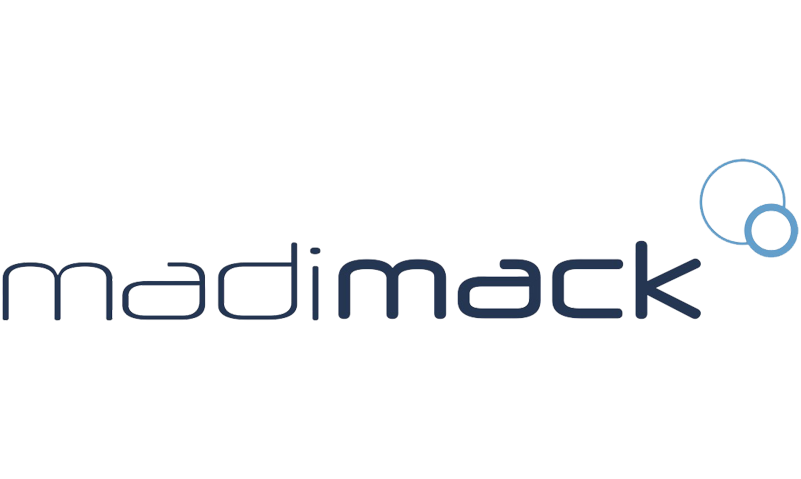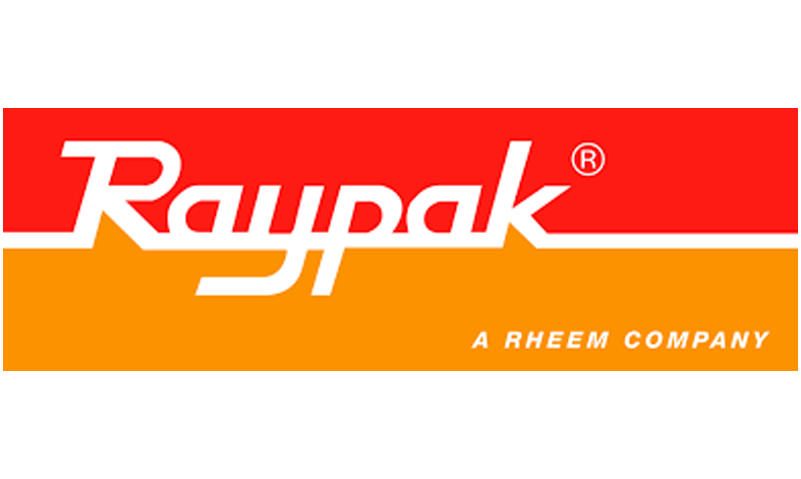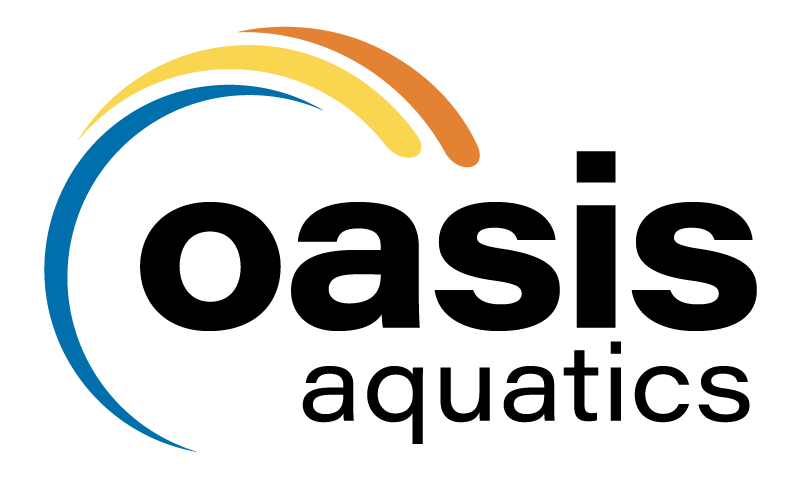 Installation Considerations
By now, you probably have a good idea about which heating system you think will work best for your setup. However, there are a few other considerations when we get to the installation side of things.
Adding a heat pump shouldn't be too complicated if you already have an existing pool pipework system. The first step is to figure out what size pipes you already have installed. The best way to check this is to look at the writing that is stamped on the pipes.
This will be a more accurate way of checking your sizing because if you just measure the external diameter, you might come up with the incorrect sizing.
When choosing a location for your heat pump, you want adequate distancing so that you can achieve the correct amount of airflow, particularly when installing a heat pump. The heat pump should also be placed outside for the best supply of fresh air to operate, although inside installations can work also where we have to duct the cold air out.
It's also best to ensure that the air exiting the heat pump doesn't get redirected back towards the pump.
When looking at required clearances, although most manufacturers of heat pumps require different specifications, you will probably need a clearance of:
For a horizontal fan heat pump:
700mm on the sides
500mm on the back
2500mm on the front
If you have a vertical fan heat pump, the clearances are:
300mm on the sides
300mm on the back
300mm on the front
No vertical obstructions
Arrange a cost free site evaluation of your home for your home pool heating to find the best location of your pool heat pump.
The base for your heat pump should be flat and secure. Standard options for bases are paving slabs, wooden decking, or concrete. If you have a raised pool, the pump itself can sit at floor level, so long as the pool circulation pump is strong enough to pump the water through the pipes.
Another consideration is that condensation is common when dealing with heat pumps, so choosing a base that can accommodate drips and moisture is wise. If you're using timber decking we can install a drainage pipe to run to a drain or garden bed.
Before going ahead and installing your pool heat pump, it's recommended to check the running current, and peak current stated on the listing for your chosen model. This ensures that your power supply is sufficient to sustain the unit's startup and running currents.
Most heat pumps will require an increase in electrical current demand on startup; however, this only lasts for a brief moment while the compressor starts, and the current then returns to the standard running current for the unit.
To prevent damage to the cable, an armoured cable is typically used to supply the heat pump. The thickness of the cable required depends on the length of the cable used, as essentially, a longer cable run will need a thicker line due to the increased resistance of the long cable.
Most heat pumps will require to be on its own power circuit, with a 20amp circuit being the minimum.
The armoured cable should include a rotary isolator switch (placed within 1m of the heat pump) so that the power can be cut immediately if required.
Other electrical considerations include:
Protecting the electrical circuit with an RCD
The heat pump should be correctly earthed
A qualified electrician should carry out all electrical work
Some pumps can make quite a bit of noise while running, but this can be combated in two ways:
Placing the heat pump on lightweight slabs
Using mounting feet on the heat pump
A final essential consideration when installing pool heating equipment is the water flow rate. Typically, each heat pump will have its own required flow rate, usually specified in the manufacturer's instructions.
If the water flow rate is insufficient, it will result in the heat pump turning off after the water in the pump will overheat, so it's best to inspect the water flow rate from your pool pump to ensure that it is sufficient to run your pool heat pump.
Not backwashing regularly can cause your water flow rate to slow, so it's recommended to backwash regularly to maintain a healthy flow rate.
It's important to note that no matter the size of your pool pipes, there is a maximum possible flow through each, regardless of the strength of your pump. So, if you have a large heat pump, you might require larger pipes to get the correct water flow.
We install a 3 way valve with a bypass so we can deliver the correct flow rate to the heat pump. This is not only specified in the manufacturers manual, but will give your heat pump the most energy efficient running to create your warm pool using as little energy as possible.
How Handy Pools Can Help You With Pool Heating in Sydney
When choosing a professional to come and install your desired heating solution, it's vital to hire qualified technicians. If you're in Sydney, pool heating can be right at your fingertips. When choosing Handy Pools, you can rest assured that you are getting expert knowledge and advice, as well as professional and friendly service.
All our work comes with a quality guarantee, and we can also provide ongoing maintenance while maintaining competitive pricing.
At Handy Pools, we can assist with pool equipment sales and installation, help with equipment repairs, regular pool cleaning, tests and balancing, green pool recovery, and even a swimming pool audit.
We also can supply equipment such as pool cleaners, pool lights, pumps, filters and pre-filters, and pool covers.
When preparing a Sydney pool heating recommendation, we:
View the property to see how a heating system could work and the possibility of installation.
Ask about your preferences and circumstances; how you would like to use the pool, how you would like to heat the pool, when you would like to heat the pool for and for how long. Also, we establish if you have a solar energy system to run your pool efficiently.
Consider the pool size and the surrounding areas and the pool temperature set point before recommending heating style and model.
Discuss the costs of running the pool heating system so you don't get any nasty surprises on your bill.
Recommend a pool blanket to save money on heating, environmental benefits and reduction of pool chemicals
Organise trades of electricians and plumbers where necessary to help you streamline the process.
Warm Water All Year Round
If you're interested in utilizing your swimming pool for more than just a month or two in summer, and you're looking for pool heating in Sydney, contact us to book an appointment or to get a quote.
From Collaroy to Coogee - we service Sydney's Upper North Shore, Lower North Shore, Northern Beaches, Eastern Suburbs and Inner West.
Why Handy Pools is the smarter choice
At Handy Pools, our mission is simple; to take the hassle out of pool maintenance. Our experienced team can take care of all your maintenance and equipment needs, leaving your pool healthy and clean. All you have to do is sit back and enjoy it.
Professional & experienced
Serving Sydney since 2010